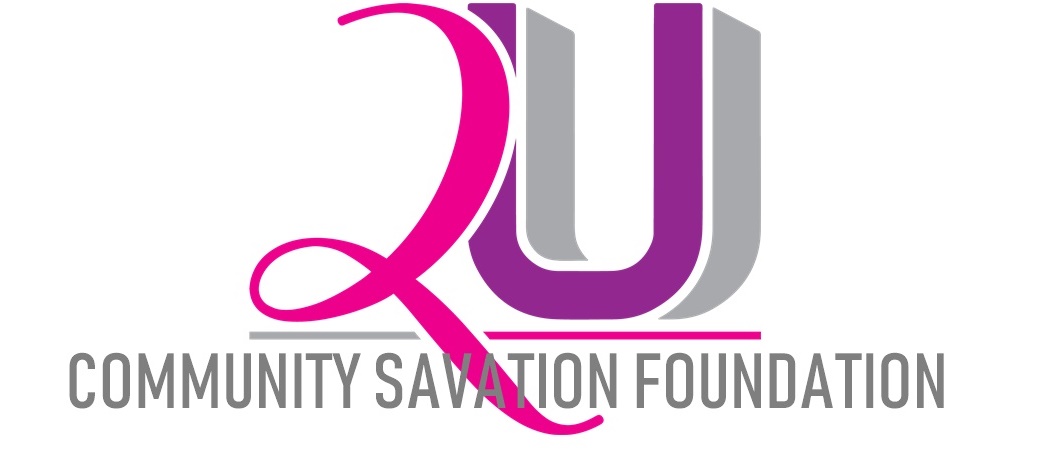 FOCUS ON PARTNERSHIP
Living the Dream
"Joining Forces to Heal the Hood"
Ladell Beamon helps birth solutions in order to decrease violence in our hometown through love, leadership & healthy partnerships
JOINING FORCES TO HEAL THE HOOD
Social Activist Ladell Beamon founded Heal the Hood Foundation and Living the Dream Community Empowerment Summit, a 501(c) (3) tax-exempt non-profit organization. LaDell is a grassroots advocate who is making a tremendous difference in the city of Memphis and Shelby County Schools. Beamon states that Memphis' image has been jaded and the heart of Memphis
that permeates the eyes of the media are Elvis, Blues, Barbeque and a home to over 3,000 churches and talented musicians make up a large swatch of the fabric of Memphis, TN. Living the Dream Community Empowerment Summit originally began as a telethon, a vehicle to aid in the decrease in juvenile violence. Beamon is creating positive platforms of entertainment by delivering his message to young people, with a traveling group of hip-hop artists, dancers, singers, filmmakers, and motivational speakers. It is evident that Beamon has helped shape future leaders, who were headed down a negative path, embrace and change lives of the next generation. Beamon is taking a deep dive into the communities to decrease crime and poverty
and increase education through edutainment.
Roshunda: Ladell, what are the most important qualities that make up the fabric of your city and why?
Beamon: I think that Memphis is a very unique city not just because of its music, food and historic riches, but because of the darkness that surrounds the city. Why? People are always talking about the "crab in the bucket mentality", but I say that this is the perfect opportunity to give birth to solutions to problems that have plagued us for far too long. For the
past few years Memphis has been featured in magazines, on television programs and on the airwaves as one of the most dangerous cities in America when we use to be among the safest and most beautiful places to live. I love Memphis because the potential to be great exists, and there are plenty of opportunities if we face our issues head on and stop trying to cover them
up. The best place for light to shine is in the darkness.
Roshunda: From your perspective, what does the fabric of Ladell Beamon consist of? And how does that coincide with your designed purpose?
Beamon: Wow! That is a great question. I will try to answer that the best way I can. Wow! I think my fabrics are complicated but simple. I love to no end. That love brings me to a place of great sensitivity. That sensitivity allows me to not only see the pain that people are going through, but to embrace it as my own. That pain makes me a servant- leader because it makes me want to help, and when I say help, I am talking about beyond the suit and tie type of help. I am talking about the roll your sleeves up and get it in for the cause. Regardless to my title with Heal the Hood Foundation of Memphis, the fabrics of love, pain and concern make me a servant leader.
Roshunda: What inspired the organization Heal the Hood Foundation of Memphis and Living the Dream Community Empowerment Summit?
Beamon: On January 11, 2006, I turned on the television and saw on the news that Memphis had committed a murder for everyday of the New Year. The murders continued everyday up until the summer. My heart bled and I cried for every life that I had lost to violence and everyone that Memphis had lost to senseless violence. God gave me a little song that was written entitled, "Heal the Hood." That anthem brought singers together for a movement that turned into a movie and then an organization that is totally dedicated to using the arts to fight crime and violence while restoring damaged "hoods" such as brotherhood, motherhood, sisterhood, priesthood, childhood, neighborhood. LaDell says the Living the Dream Community Empowerment Summit, once titled Living the Dream telethon is about racial reconciliation. Regardless to the color of your skin, crime and violence affects us all. I saw a city that separates issues that affect all of us and God gave him a concept for a telethon that would empower organizations to fight the social issues together, regardless of our social, economic, religious or ethnic backgrounds.
Roshunda: What steps were taken to bring your dream/passion to reality for the Memphis Community? What will it take to bring life back to this city?
Beamon: Our journeys started with suffering though not much of that is past; we took what was working in the school system, the juvenile lock down facilities and brought it all together to face problems that hatred wouldn't allow the average people in the city to solve. You must have a heart for what you do and a passion for people. We had to overcome obstacles that should not exist for people that honestly try to make a difference, even when the cameras are off. I think it is going to take all of us facing our fears and leaving the past behind. Even if all do not embrace the nature of God, enough of us who have integrity should come together with our resources and create change. We somehow must get the pimp and the preacher all on the same page when it comes to humanity and what it will take to bring about real change.
Roshunda: What are some important avenues that community leaders should involve themselves in and why? I think the leaders should come out from behind the desks and walk in the shoes of the people who have been forgotten. Everyone wants to be seen when we have a national or international disaster because it's the politically correct thing to do, but what about the old lady who is getting robbed and you fail to mention it because you justify it by saying it's none of your business. The events that people are having are cool, but it must go beyond an event, a rally, or a social call to responsibility. Your heart must move and break for the things that God's heart moves and breaks for. I think that we should not be willing to call ourselves leaders until we have touched the situations of the people that we lead. Until we understand the depth of love, our leadership will be limited.
Roshunda: How can one get involved with Heal the Hood Foundation of Memphis?
Beamon: They can visit www.hthmemphis.org and connect with our staff. We accept all colors, ages and people who are willing to love humanity for God sake and not personal glory or a chance to meet stars.
Roshunda: How important are collaborations in a community?
Beamon: Where there is no unity, I will show you a place headed for destruction. Some of the first signs of power come from agreement. If we can come together, then we can accomplish things that were deemed impossible. Without collaboration, we are subject to being overtaken by predators and people who seek to destroy instead of build. I still believe in the concept of a
village raising a child. Believe me when I say that very statement is never overrated.
Roshunda: Identify partnerships that were established with other networks/organizations and tell how they were effective to your organization?
Beamon: We have worked with Clear Channel Radio Stations, 1340 WLOK, 1480 WBBP, All the news stations, Shelby County Schools, Master P and Romeo, Day 26, John P. Kee and a host of other churches and organizations such as 2Unique Community Salvation Foundation, to name a few. Every relationship that we have had with people has caused us to grow. Some of the lessons that we had to learn were hard ones that could have wiped us out because some of the people knew nothing of integrity and honesty. We also had several issues that caused us to spring forward into highly profiled media attention. Bottom line, we grew and became stronger.
Roshunda: Congratulations are in order on your wonderful accomplishments. Please elaborate on a few brief details about the new "HELP US BUILD" campaign and Hero Empowerment Center
Beamon: There is so much going on in our world as you know. In the midst of COVID- 19, we are experiencing a tremendous growth in crime and violence here in Memphis and huge responses to the George Floyd Tragedy. For us, our mission is not responsive as we have made it a lifestyle to do what is right for our community without tons of resources. We are teaming up with the local chapter of the NAACP as well as other organizations that are engaged in daily proactive measures to reduce crime, violence, and the effects of racism in our community. Heal the Hood Foundation of Memphis' is to impact youth by using creative methods of the arts and media science to enact community change in Memphis and surrounding regions. This has indeed allowed many celebrities to join the campaign to let their experience and resources train our youth. Actor/Martial Artist Michael Jai White recently said, we are challenging the city of Memphis to lead in "Walking it Out!" Our new, "Help Us Build Campaign, is about providing a more stable and viable community for our youth and citizens that feel dis-empowered. For years, we have marched, protested and continued to return back home to community violence and behavior that is not reflective of progression as African Americans. We believe it is in part because African Americans do not have a sense of value in ourselves or community. How could we, when the images that we see on film, television and in music are of us in a degrading fashion. It has been quoted by many honest African American leaders saying that, we are the only race that continues to make music that degrades our women and celebrates drug abuse, alcohol abuse and hyper-sexuality. Our goal with this project is to take hope viral while building a brand-new youth facility in our community in which the property has already been donated. Yes, donated! 7.02 Acres of land. It is called the Hero Empowerment Center. In raising awareness, we would like for many others to join forces with Heal the Hood Foundation of Memphis and the NAACP to allow our displaced youth to feel a sense of Hope and Purpose.
They have suffered the most from COVID-19 and the continued fall out issues such as crime and violence that continue to rise. We would like to launch our new charity single, "You Are the Rainbow" as a lead single to be the backdrop for this campaign. "You Are the Rainbow" features recording artist, Shontelle Norman, Chris J (lead singer of the Bark-Kays), Marcus Scott (lead singer for Tower of Power) and R&B recording artist Terrance Love. The single is written by LaDell Beamon and recorded by Johnathan Davenport. The message uses the rainbow as a 4reflective reference of all races coming together without each other's permission to make something beautiful. The covenant of the rainbow was noted as a biblical promise from God to mankind that He would never flood the Earth again. We are suggesting to all races to make a covenant to end hatred and stand unified together to make a difference in the world. To find out more information and or give donations to the ministries and programs of Heal the Hood Foundation and Living the Dream Community Empowerment Summit, please visit the website
at www.hthmemphis.org or via mail P.O. Box 162385, Memphis, TN 38186. Also, we are located inside of Hickory Ridge Mall, 6075 Winchester Rd. Memphis, TN 38115.
This has been another 2Unique Experience,
Roshunda R. Buchanan
Contact Detail:
Company Name: 2unique Community Salvation Foundation
Contact Person: Roshunda Buchanan
Email: thisis2unique@gmail.com
Phone No: 901 489-2386
Country: United States
Website Url: http://www.2unique-csf.org/